Other services
Other than making / modifying / repairing special vehicles, we provide after services and support necessary for specialized vehicles.
Gravimetry and maximum stable inclination angle goniometer test and proving
We have built-in gravimeter which can scale 20 tons, and built-in maximum stable inclination angle goniometer and we have a testing facility for these vehicles.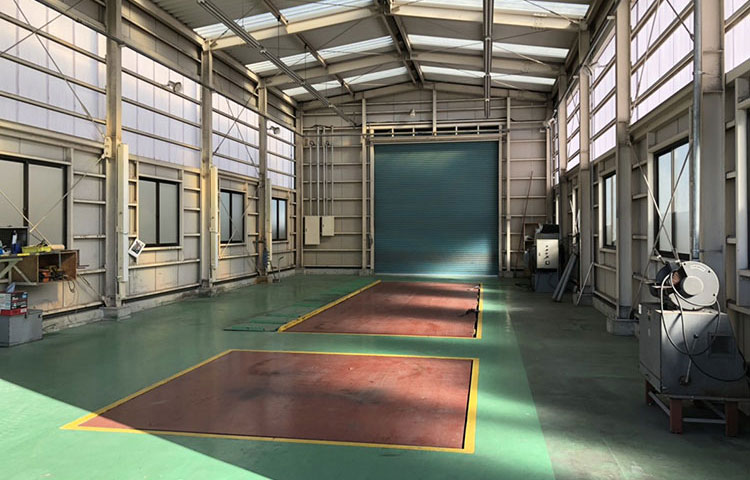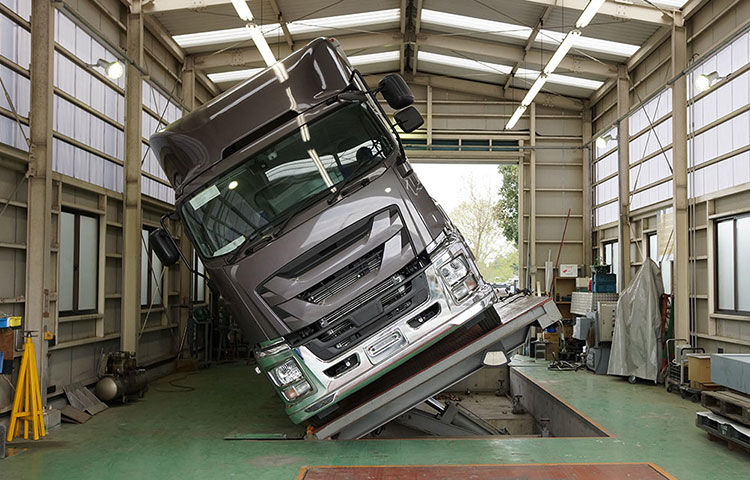 Rain water leaking detector test
We have rain water leaking detector for truck bodies. It can reproduce a typhoon situation, and we can see if there is any rain water leaking or not. For the customers who wish it, we provide a "Water leaking test report".
Replacement vehicle service
Basically, we provide replacement vehicles for our customers while their vehicles are being serviced. *When you use this service, we ask for a copy of the user's driver's license.