Service division
We customize ready-made trucks according to our customers' request. This option shortens the delivery wait time compare to a completely custom-made truck. You might think of us as an original specialized unique truck maker, but 70% of our sales is from our service division which provide repair and modifying services. In this page, you can see our past works that service division has provided.
Sample of our past projects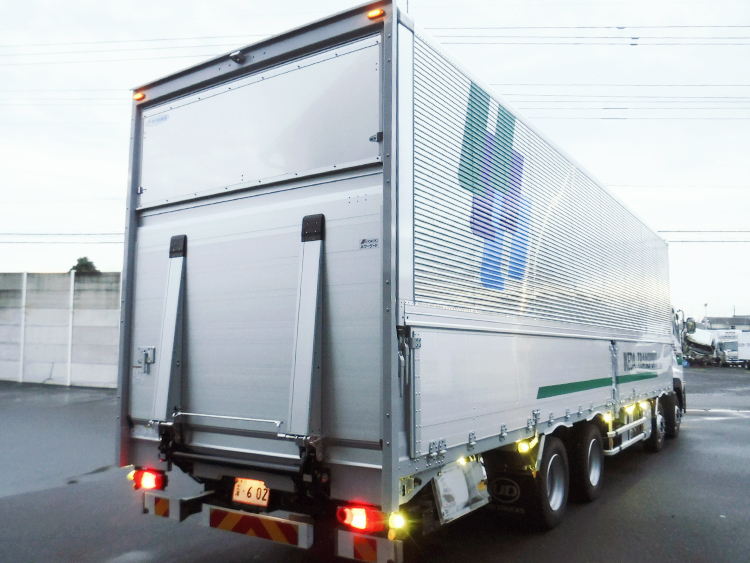 Installing the tilt type power lift
into a ready-made wing opening truck
As we stated earlier, we work on ready-made trucks to respond to customers' request more quickly. From our past work, we would like to show you "wing opening truck with add-on tilt type power lift". We would like to thank Ikeda transport for allowing us use of these images of the truck we customized for them.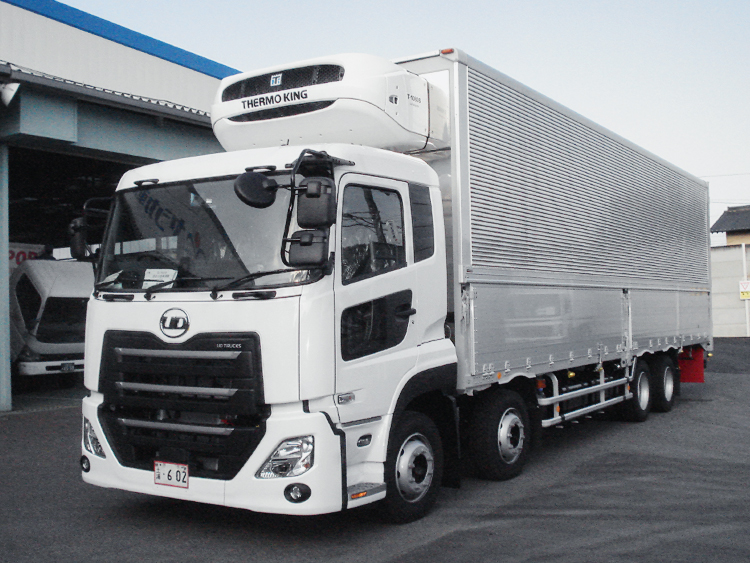 Installing refrigerator device
into a ready-made non-refrigerator truck
Nowadays, truck makers have a great number of backorders. Especially for refrigerator wing opening trucks, the backorders are innumerable. There is a limit to a production line, so the deadline for delivery is getting delayed more and more. On the other hand, ready-made non-refrigerator wing opening trucks are made as stock production. These trucks don't take as much time to make as the refrigerator models. So, we install refrigeration devices into ready-made non-refrigerator wing opening trucks ourselves to help customers get the product they need faster.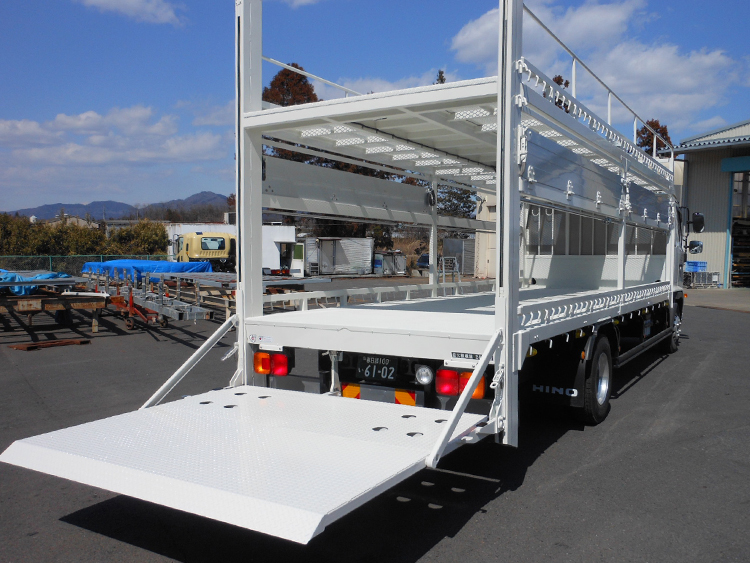 2 Tier Motorcycle Truck
This is the truck that can load a lot of motorcycles at once because of second tier. This one is customized from a ready-made flat body truck in which we install some devices and frameworks. Since the base truck is ready-made, we can use most of the original parts, pass savings on to our customers, and deliver a truck to them quickly.